The Body, Desperado, Of Love and Shadows, The Rum Diary, The Skin I Live In, Salma Hayek, Johnny Depp, Once Upon a Time in Mexico
TEASERS:










(
Read more...
Collapse
)
Tags:

ajedrez, antonio banderas, desperado, el mariachi, el/carolina, el/sands, fideo, icons: antonio banderas, icons; antonio banderas, icons; desperado, icons; enrique iglesias, icons; eva mendes, icons; johnny depp, icons; of love and shadows, icons; ouatim, icons; salma hayek, icons; sands, icons; sands/el, icons; the rum diary, icons; the skin i live in, lorenzo, ouatim, sands, sands/ajedrez, sands/el
This post was made over the span of a few weeks while I've been experimenting a TON with coloring and effects. It's a hodge-podge of all sorts of things, but it should hold you over until I figure out what I'm sticking with. If you have any preferences over any type of coloring, just let me know!

Josh Holloway, Johnny Depp, Antonio Banderas, Mads Mikkelsen, Hugh Jackman, Emmy Rossum, Joss Stone, and Kellan Lutz
TEASERS:








(
Read more...
Collapse
)
Medium: TV
Fandom: LOST
Subject: Kate & Sawyer [Kate/Jack; Sawyer/Juliet]
Title: The Lonely
Warnings: Spoilers for S6 and lots of angst.
Notes: Exploration of Sawyer and Kate after the series finale as the two try to make it by without Jack and Juliet.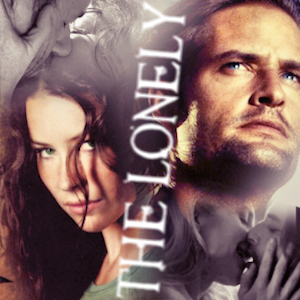 (
Read more...
Collapse
)
The Mask of Zorro 20in20 for
movie20in20
TEASERS:



(
Three days? How many sins could you have committed in three days? Come back when you have more time, please.
Collapse
)
Once Upon a Time in Mexico entry for
movie20in20


TEASERS:




(
That's what I'd like from you right now. To help me keep the balance by pulling the trigger.
Collapse
)
Johnny Depp in: The Brave, Sweeney Todd, Once Upon a Time in Mexico, and a Donnie Brasco conference.
Desperado, Chris Evans, Josh Holloway [Candid and as Sawyer], Ryan Phillippe in The Lincoln Lawyer, Joss Stone, Jared Leto in Lord of War, and Olivia Wilde



TEASERS:
















(
GET TO DA CHOPPA
Collapse
)
Medium
: General
Fandom
: Original Roleplay/Fiction
Subject
: Jaslene Wilder/Joaquine de la Vega
Title
: The Proposition
Warnings
: None
Notes
: A little mix for my friend who owns all creative rights to Joaquine. A few mentionable points about the characters to help understand this mix.
Jazz is a model who really would like to be a painter, but finds it easier to get by on her looks than any talent that might be judged.
Joaquine is a widow.
Joaquine is very romantic. Jazz is not.
Jazz is addicted to drugs and Joaquine. One can't survive in the presence of the other.
Joaquine is of Hispanic decent (hence the Spanish flair to some of the songs)
The Proposition refers to when Jazz and Joaquine realize their feelings for one another.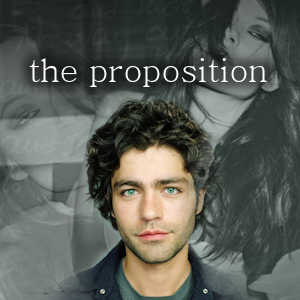 (
paint this club with amazing
Collapse
)

DOWNLOAD HERE